3 Home Automation Ideas for New Parents
September 26, 2022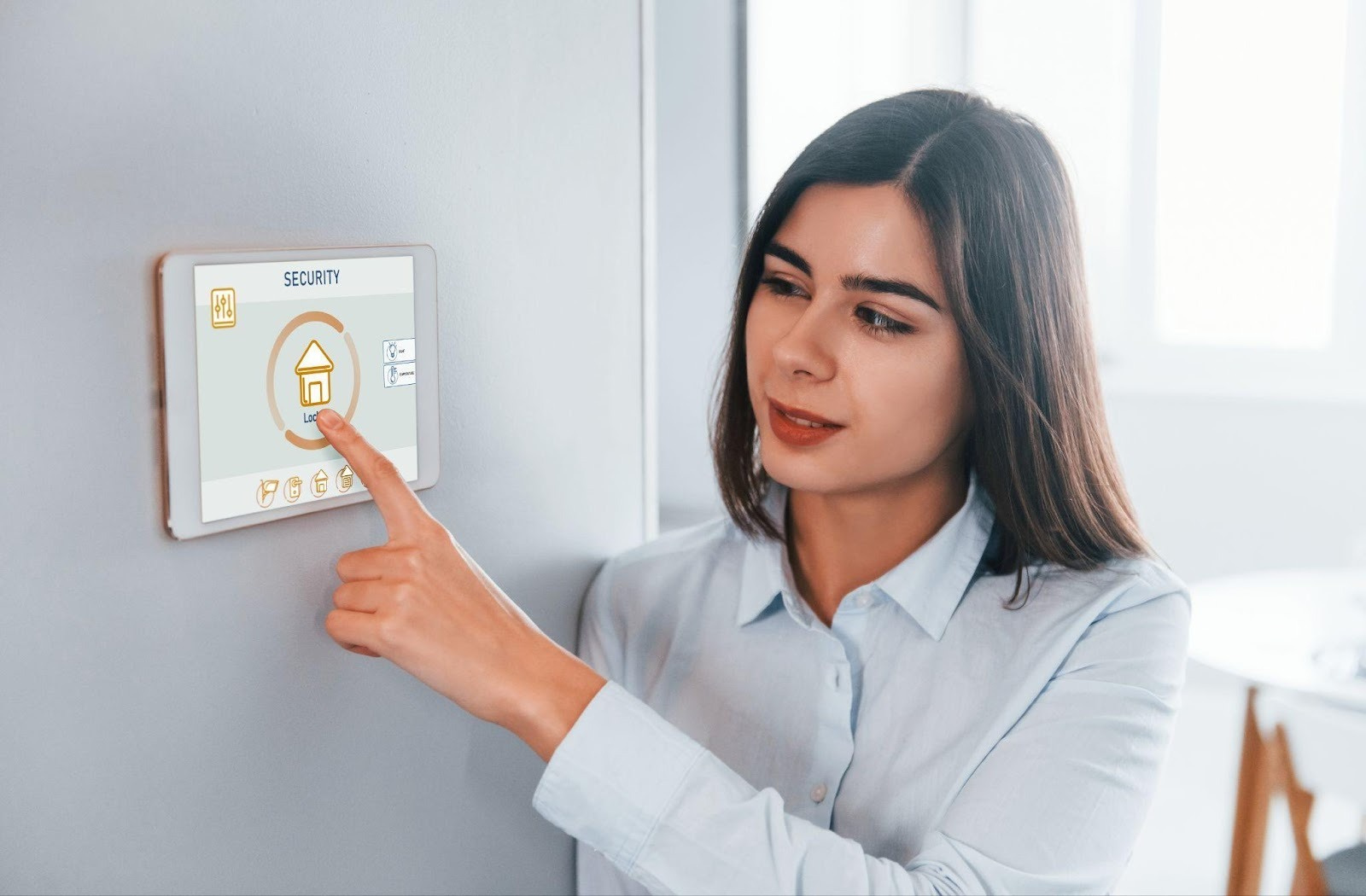 As parents, we all want to give our children a safe and happy home to thrive in. Apart from baby-proofing the house and using parental locks on the television, new parents also need to implement some changes to their home in order to create a better environment for their little ones. 
Smart home solutions have become increasingly popular in this age of emerging technologies. Not only do they add convenience to our daily lives, they also increase energy efficiency and maximise your security. For example, electronic door locks enable you to update access rights or customise security levels all from one place. With increased security, you can enjoy peace of mind and focus on your most important parenting tasks.
Planning out a smart home can be a daunting task for many people, especially for new parents who are juggling work and caring for their young children. At Hoz, we understand that time is your most valuable commodity and it can be difficult to spare even a few hours to find inspiration for your smart home. That is why we have thoughtfully listed out three home automation ideas for new parents to take reference from.
1. Hands-Free Smart Assistants
No matter how old your children are, you probably always have your hands full with completing household chores, running errands and endless other tasks. While parenting never gets any easier, you can certainly take some weight off your shoulders with a smart voice assistant for your home. With several options on the market today, it is possible to keep things running smoothly even on your busiest days.
Smart assistants can be placed anywhere in your home so that you can conveniently command them to control the different systems throughout your house with ease. Apart from integrating them with your compatible devices, they also have built-in features such as real-time traffic updates, so you don't unexpectedly get stuck in a jam when you head out. Weather updates can also prove to be helpful in reminding you to grab an umbrella or raincoat for your little one on rainy days before stepping out the door.
2. Smart Nursery Devices
Take the panic out of parenting with smart nursery devices, so you don't have to frantically run around your home trying to cater to all of your child's needs. Designed to help new parents relieve some stress from caring for their newborn, you can effortlessly take care of other time-sensitive matters and catch some shuteye if needed. 
There is a vast selection of smart parenting technology that can give you greater control over managing your parenting duties and working from home at the same time. You can invest in a smart baby monitor that sends you alerts when your baby is crying and tracks their sleep schedules so you can better plan your time. Going a step further, you can even find smart cribs with motion detection sensors that automatically soothe your baby back to sleep through light rocking so that you can take a small break on your most hectic days.
3. Digital Door Locks
Electronic door locks have been around in Singapore for a long time, and for good reason. For new parents, your young one's safety takes precedence over everything else. Digital locks enhance your home's security for added convenience and reassurance. With features such as automatically locking your main gate at a scheduled time, keyless access modes, and anti-theft alarms, new parents can be empowered with these safety functions knowing their child is always protected. These digital unlocking solutions also save you the hassle of fumbling around in your pockets for your house keys while you're carrying your baby.
Hoz offers high-quality digital door locks in Singapore to complete your smart home. Contact us for more information and buy an electronic door lock best suited to your needs today.