Home Safety Checklist: Your Guide to a Safer House
September 16, 2023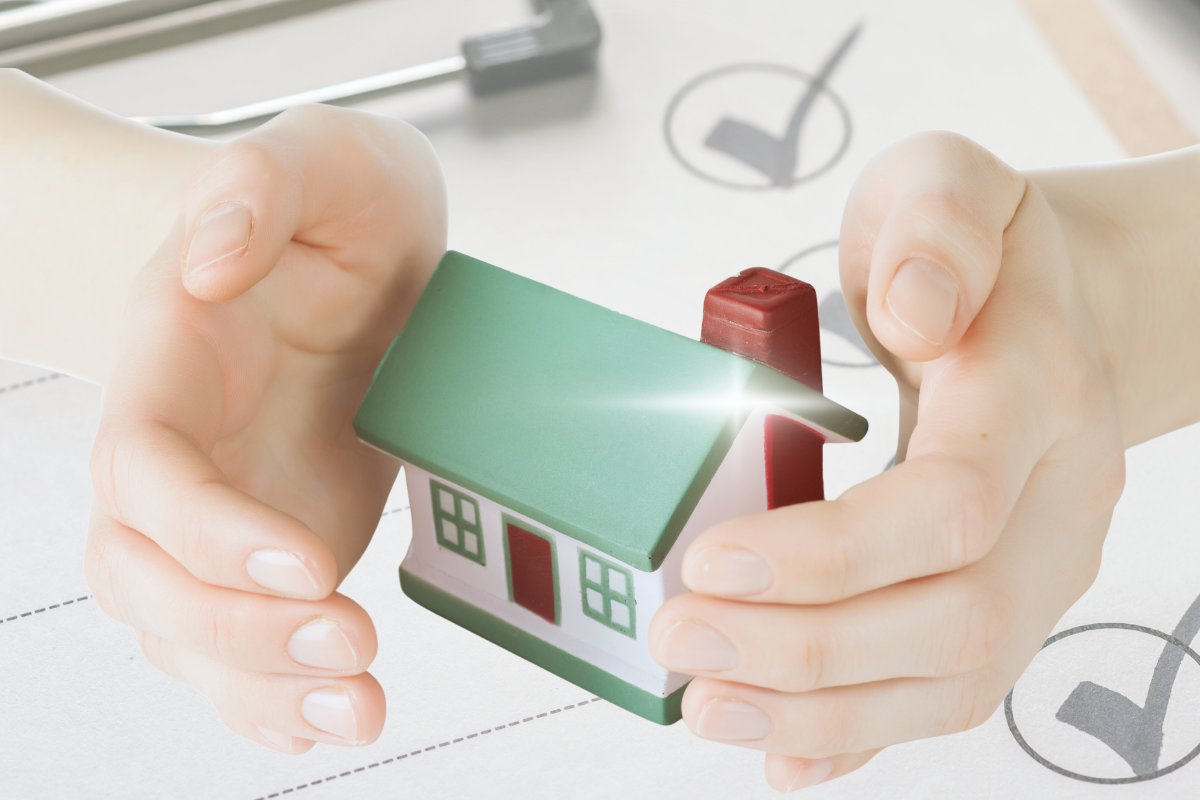 Best Digital Lock in Singapore - There can be no compromise when it comes to ensuring the safety of your family.
This home safety checklist can help create a secure living space for yourself and your loved ones:

1. Install Adequate Lighting

How can we avoid hazards and risks at home? The first thing you can do is install adequate and good lighting.
Having proper lighting, especially outside, is essential for improving the security of your home since it provides visibility and deters potential intruders. 
It is important to realize that unlit areas around your property can serve as hiding spots for intruders, increasing the chances of going undetected.
Good lighting can help improve visibility, which makes it easier for people to detect suspicious or criminal behavior. This will deter criminals from approaching well-lit areas due to the higher risk of being identified.
For effectiveness, position lights strategically around entry points. Make sure to place lights at the front and back doors, as well as along the pathways leading to your entrances.

2. Put on CCTV in The Risk Areas

Installing a home security system is part of a home safety assessment checklist that helps you increase your protection against potential theft and intrusion. 
Installing a comprehensive security system, such as CCTV, can deter criminals and enable an effective response to security threats.
Why is installing CCTV essential for enhancing the security of your residence? Thieves are less likely to target your property when this device is installed since they know the CCTV will record what they do.

Must be remembered: Installing CCTV can significantly enhance your home security, but it's crucial to ensure legal and ethical use while safeguarding neighbor privacy.

3. Adding Alarm Security System

Following home security safety tips is to install an alarm system and activate it. Yes, apart from installing CCTV, an alarm is essential for maximizing your home security alongside CCTV.
Just like CCTV, in general, thieves also do not attract to houses that are equipped with alarm systems. 
Home alarms are usually equipped with loud sirens that will blare when they detect strange activity at home.
This sound is what thieves fear because the sound that the alarm system produces will attract a lot of people's attention.

4. Don't Forget to Lock Your Fences, Doors, and Windows

The next thing you must put on your home safety checklist is always lock your doors, windows, and fences. 
Remember to lock your fences, doors, and windows when you are leaving or staying home, as it can prevent potential thieves. 
Burglars often target homes that appear unprotected and avoid those that are secured.
You get what you pay for. For maximum protection, it is important that you invest in high-quality locks for your gates, fences, or doors. Tampering with or breaking a robust, high-quality lock is more complicated for burglars.

5. Get Yourself a Safe

Do we need a safe at home? Yes, every house needs at least one safe in their home since it provides added security and protection for valuable items and documents.
A safe provides a secure place where you can store your valuable items such as jewelry, cash, and electronics. 
By having a safe, you minimize the risk of these items being stolen in the event of a break-in or burglary.
Moreover, most safes in the market are designed to be fire-resistant and waterproof. 
It will be beneficial to save your most precious documents like passports, birth certificates, wills, property deeds, and insurance policies here. 
This protection ensures that important paperwork remains intact even in the face of unexpected disasters.

6. Ensuring All Home Security Systems Work Properly

How to protect your house from break-ins? You just need to ensure that your home security system works appropriately according to its function. For example, make sure your door locks are firm and have no problems.
Home security systems, including door locks, alarms, surveillance cameras, and sensors, can provide a sense of safety. However, if these systems are not functioning correctly, they may not be able to provide you with the protection that you expected.
Regular monitoring and maintenance are necessary to ensure the security system is always in good condition and is able to protect you.
 
Alarm System: Ensure that the emergency button, door and window sensors, and remote transmitter are functioning correctly. Test the system by activating it and verifying that the alarm is sounding.
Surveillance Cameras: Ensure that the camera is functional, the image is sharp, and all necessary angles are captured.
Motion Sensor Light: Test the motion sensor by walking around the light and ensure it properly recognizes your movement to activate the predefined action.

7. Make Sure Your House Number is Visible from The Road

Another thing on the home security checklist that you also need to pay attention to is making sure that your house number is visible from the street. 
Why is that?
Quickly identifying an address is critical for fire and medical personnel in an emergency. 
This is why it is so important to ensure that the house number is viewable from the street.
A visible house number allows security personnel, emergency services, or guests to identify your home address easily. Therefore, avoid placing items or planting plants that risk covering your house number.

8. Don't Plant Shrubs Near Windows or Doors

What are the safety tips for the house you must know next? 
Planting plants in certain parts of the house can add to the aesthetic value of the house, but the wrong placement can be dangerous. 
An example is planting shrubs or trees near a door or window. 
Shrubs and trees around your home can offer hiding spots for potential burglars, making it easier for them to approach windows or doors without being detected. 
Therefore avoid planting plants, especially those that have the potential to grow large, near your windows or doors.
 
Don't you want your home safety evaluation checklist to be good? Well, you can avoid putting plants in that vulnerable area. 
Keeping shrubs trimmed and maintaining proper landscaping can help reduce these hiding spots and enhance the security of your property.

9. Secure Your Tools That Burglars Might Use in a Safe Location

How can I improve my home security next? 
Well, You need to secure your tools that burglars might use to climb in a much safer location.
In some cases, thieves usually use a ladder or trash can lying around your house to access the top part of your house. 
Yes, thieves often look for creative ways to reach their targets, especially if it involves access to upper floors or rooms that might be less well-guarded.
They do this because the second floor usually provides potential entry points that may be less guarded than ground-level doors. 
To prevent theft, store objects that could be used to access the second floor safely. For example, keep the ladder in your garage.
---
---
10. Installing Smoke Detectors

Another safety checklist for homes is to install smoke detectors. 
Why is that?
It is crucial to be aware of the various risks that can compromise the safety of your home. 
In addition to theft, fire is also a significant threat to your home's security.
According to statistics, there were 1,799 fire calls in Singapore in 2022, with 52% happening in residential buildings. 
So, to avoid the fire threat, based on the home fire safety checklist, you can install smoke detectors at home.
Smoke detectors are designed to alert you to an occurrence of smoke, an indicator of a possible fire. This tool will help you recognize a fire threat before it gets too big.
If you have elderly family members at home, it's important to install this device. 
This tool provides an early warning system to evaluate vulnerable family members who may be unable to act quickly in emergencies such as fires. 
No wonder this tool is a part of the elderly home safety checklist.

11. Install Carbon Monoxide Detectors

Apart from smoke detectors, carbon monoxide detectors are equally important. This tool will help you recognize the presence of colorless gas that is dangerous if inhaled.
It is important to install carbon monoxide detectors in crucial areas. You can place alarms on each floor of your home, but the most important thing is to put them in sleeping areas.
Bedrooms are where people spend a significant amount of time, and installing detectors in these areas assures that residents are efficiently warned in case of an emergency, even while they are sleeping.

12. Provide Fire Extinguishers at Home

Fire extinguishers are one of the home security essentials that you must provide at home. 
This tool is very useful for containing small fires before they escalate. However, different types of fires require different extinguishers, so it's important to have the right ones for your home.
Make sure to place fire extinguishers in easily accessible locations, such as the kitchen, garage, and near potential fire hazards, such as fireplaces for stoves. 
Learn how to use the extinguishers periodically and adequately check their pressure levels to ensure they're in good working condition.
It is crucial to conduct regular maintenance and training to guarantee that fire extinguishers work efficiently when necessary.

13. Adding a Security Chain to Doors and Windows Prone to Break-Ins

A chain lock is a type of security device commonly used on doors to provide extra protection and control over who enters a building or room. 
It consists of a chain, typically made of metal, attached to the door frame and a separate plate or bracket attached to the door itself. 
Installing a chain lock in a vulnerable place can slow or hinder thieves' attempts to get in quickly. Additional safeguards, such as these, can provide extra time to respond and resolve a situation when thieves attempt to break a door or window.

14. Makes a Daily Safety Checklist

What is a daily safety checklist? The daily safety checklist is a list of tasks and measures you should perform each day to ensure the security of your home. In the context of guaranteeing home protection, you can make a checklist that contains simple prevention things.
For example, always check every door and window, close blinds and curtains, and check the battery of security devices.

15. Make Sure Doors and Windows are Accessible to Escape During an Emergency

A crucial aspect of planning for home security is ensuring that all doors and windows are readily accessible in an emergency. 
In addition to assuring the safety of the exterior, it is essential to design a secure environment with a rapid and secure exit.
Make sure that the front and back doors of the house are easy to open from the inside without the need to use a key. Use a type of lock that you can open quickly in an emergency situation.

16. Upgrade Your Door Lock to a Smart Door Lock

Even though traditional locks are effective, smart door locks take security to the next level. Unlike traditional smart locks, smart door locks are equipped with various layers of security, such as data encryption and biometric sensors. 
These features make trick-or-break even more difficult for thieves.
A smart door lock adds an extra layer of security to your home, making it a prudent choice for those who prioritize safety.
Furthermore, some smart door lock models also have a fire alarm feature. 
In general, this alarm will turn on if the smart door lock detects a change in heat temperature from inside the room. This capability is very useful, especially concerning the threat of fire, which is just as concerning as theft.
It does not end here! You can also access a smart door lock without a key from within the home. This advantage is, of course, very helpful when there is an emergency situation where you have to leave the house immediately.
So, if you are interested in replacing your old door lock with a smart door lock, Hoz provides many of the best options you can choose from. 
We are thrilled to offer you a diverse range of top-notch smart lock options to upgrade your door lock. 
Our team is eager to assist you in selecting the perfect smart lock for your home, so feel free to reach out to us anytime.
That's a little discussion regarding the home safety checklist this time. To maximize the security of your home, you can make a home environment safety checklist to evaluate how good the security level of your home is.
Cheers,
Your Best Digital Lock Provider
Hoz.