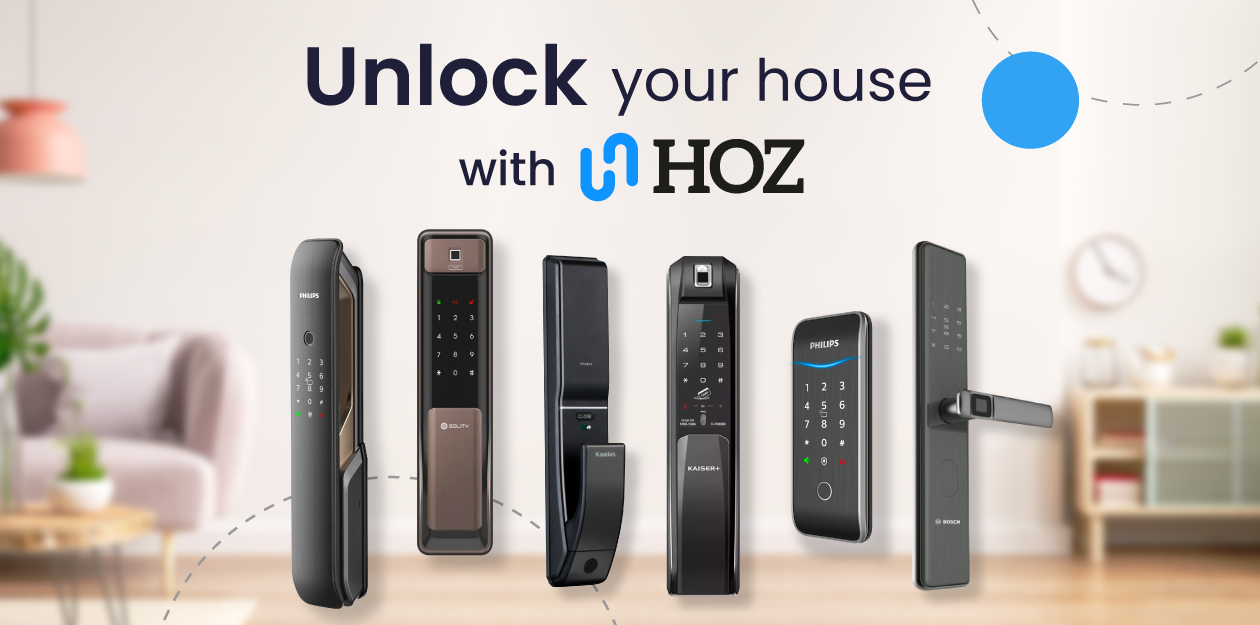 Ultimate Guide on Smart Digital Lock Access Modes
September 12, 2022
Given that smart locks are dramatically shifting our view of security and jumping on the smart living bandwagon has become the ultimate next step for homeowners all over the world, gaining a thorough understanding of the world of smart digital locks is now a must. While it is a well-known fact that one of the best first steps to take to smarten up your home is to install a smart digital lock, navigating through the different types of digital locks and determining which is best for you can often be a challenge. From push pull digital locks to digital rim locks, there is a wide range of digital locks available. However, there is another feature of digital locks to look into – its access modes. Since each access mode requires a unique action to trigger the smart digital lock, considering the different digital entries for smart locks is key to figuring out which digital lock will best cater to your needs.
1. PIN Codes
Is it a smart digital lock if it is not password-enabled? Possibly the most common and basic access mode in smart locks, this type of digital entry requires users to punch in a unique combination of digits to unlock the door. Say goodbye to using manual keys to unlock the door, and simply remember a specific set of digits to do just that. Electronic PIN door locks like the Hafele Digital Lock PP9000 allow you to set up to 10 user passwords with different access rights so you can create unique PIN codes for family and friends. Afraid of using the same code over and over again and increasing the risk of strangers guessing your PIN code via fingerprint marks? The Samsung Digital Lock SHS1321 is an electronic PIN door lock that is not only designed with a Double Authentication Mode setting to strengthen your home security but also has the random security code feature that allows users to press random numbers before entering the actual PIN code to prevent password exposure.  
2. RFID Cards
A common sight in commercial settings like offices, RFID card door locks require a designated Radio Frequency Identification (RFID) card with a unique code embedded within it to unlock the door — a simple tap of the card will suffice in granting access. Left your RFID card at home? Fret not! Most smart digital locks come with a combination of two or more access modes – take for example, the Hafele Digital Lock PP8100, which comes with five access modes, one of which being RFID cards. Combine two access ways to activate its double verification function and up the levels of security of the RFID card lock system. 
3. Fingerprint 
It is said that no two fingerprints are the same – this makes fingerprint digital door locks one of the most secure and convenient smart digital lock options out there in the market today. With no keys or cards to carry or difficult PIN codes to remember, fingerprint door locks work by reading the unique patterned ridges and valleys on a user's finger via its built-in sensor. This means that if an individual's fingerprint has not been registered in the system, there is no way they will be able to gain authorised access into the home or office. Fingerprint digital door locks like the Kaadas Digital Lock K9 can hold up to 100 different fingerprints and are designed with the world's leading biometric sensor to facilitate an accurate, easy and fast intuitive door opening experience. 
4. Remote Access Key Sharing
The ability to remotely access your door is no longer a far-fetched dream. Now a reality, there are digital door locks with remote access that lets you stay connected anytime, anywhere. Smart digital door locks like the Samsung Digital Lock SHP-DR708 are a classic example of a digital lock that offers unrivalled remote access. Leveraging smart IoT, this Wi-Fi-enabled digital door lock allows users to use their smartphone as their door key. Compatible with app services, simply and securely unlock your door from anywhere, send commands remotely, receive alerts when visitors ring the smart bell and send single-use temporary passwords for convenient visitor access. 
Enjoy the Reliability of Smart Digital Locks with Hoz
With so many access modes built into a digital door lock, finding one that is most convenient for you will be a breeze. To enjoy the various modes of digital entries, browse the expansive smart digital lock catalogue at Hoz. To get started, check out our guide on the 5 best digital locks to consider in 2022 and digital locks for homes in Singapore before you shop online with us today.